Get the "Pre-Split Checklist"
to find out what you can do now to protect your future in the event of a split.
Get the "How to Hire a Divorce Lawyer" course
to learn the simple and easy way to find, hire, and manage the right lawyer for your divorce.


Break Free From Divorce Heartbreak™
Founders' Case Study Group

Here's what we're doing inside the new case study group for Break Free From Divorce Heartbreak™ 
I'll be working with a handful of new people over the next 6 weeks to create successful case studies focused on one outcome:
How to untangle yourself from the heartbreak of your divorce in only 6 weeks, without waiting for an apology, pretending it was OK, or giving up your power.

So that you can go from feeling heartbroken, to a clean slate and ready for your new life to begin. 

If you're game, I'd like to work with you over the next 6 weeks to get out of heartbreak and step into the New Year able to remember without pain, trust yourself, and know who you are, healed and whole. 

Why does that matter?

Because you want the quickest route to [remember without pain], [untangle your heart from your divorce], and get a clean slate. 

My goal is to give you the fastest path out of heartbreak and give you everything you need to make that happen... 

To do that, we'll solve the… 

3 biggest problems that stop people from having freedom from the heartbreak of their divorce:


Feeling deceived, like you missed the red flags

Stuck on a Grudge Loop feeling hurt, fantasizing about getting even, and waiting for an apology that may never come. 

Wanting a clean slate, but not sure who you are since the breakup.

First we have to identify the problems you can't see. 

The biggest issue most folks have is they feel like they can't trust themselves after feeling deceived by their Ex, who didn't turn out to be the person they thought they were marrying. 

You lost confidence in your gut… and you don't know how to trust yourself again (much less anyone else!)

To fix this…



We'll start by pinpointing when and why you silenced your gut and turned up the volume on your inner critic… even if it seemed like a good idea at the time.... 

Next, with this new understanding, we show you how to finally let yourself off the hook.

Then, we'll show you how to engage our proprietary "No Regrets Decision Making" so you can build unshakeable self-trust. 

Result: You build unshakeable self-trust and know exactly how to make decisions you won't regret. You'll feel more confident and optimistic. Heck, you might even feel that fearlessness you had way back when you first took a chance on love and the life of your dreams.

The second big problem is getting stuck in a Grudge Loop that's keeping them angry, bitter, and sad. 

How do you move on, especially when you don't want to waste your life as the bitter Ex…

Every day, worrying that you're becoming the one everyone avoids because they're tired of hearing you tell the same ol' story about how your Ex did you dirty?

Whether your friends and family see you as the villain who ruined a good thing, or the victim who was left behind... it feels nearly impossible to let go of what happened in the divorce.

You start to notice how often you daydream about your Ex "getting what they deserve" (or maybe even fantasizing that they come crawling back so you can break up with THEM this time!) 

And you know deep down that you're giving away your future to the Grudge Loop. 

To fix this…



We'll start by taking an inventory of your heartbreak timeline. You think you know why you're still hurt and angry, but I will show you exactly how to get to the core hurt so you know exactly what past pain is alive in the present. 

Next, we will create your personalized Forgiveness Map, so you have the power to decide exactly who, what, and when to release yourself from that past pain.

Then I'll teach you my 28 Day Pain Release Practice that you can use to free yourself from the clutches of your past hurt, and exit the Grudge Loop for good! 

Result: You'll have total control of when and how to release the pain of the past, and the power to remember without anger, heartache or regret.   

You can forgive on your time and on your terms, without pretending what happened was OK or waiting for an apology, all while you take back any power your Ex still has over your life. 

The third problem we'll solve is wanting to start over with a clean slate, when you're not even sure who you are.
But here's what I love so much about Break Free From Divorce Heartbreak™ and using a clear and simple framework to understand who you want to be and the confidence to go from "the bitter Ex" to "the One who got away"…

…it takes you from lost, angry, sad, and scared, to knowing exactly who you are: loveable, loving, and confident. 

It's hard to start over when you either a) don't know who to be now that you can't be Mrs. Whats-his-name or So-and-so's husband anymore, or b) are trying to be who other people think you should be.

So, what's next then?
First up, you will want to take our research-backed energy assessment, so you can find out exactly where your mental and emotional energy gets hijacked when you're triggered.

Next, we will work together using your results plus our step-by-step Fearless Dreaming process to upgrade your identity so you can stop having to do things

just because

everyone else thinks you should be doing them and start to choose your own adventure.

Finally, we will sit down to create a clear strategy and roadmap to build a life that's aligned and amazing (one so good that your Ex will be kicking themselves for letting you slip through their fingers). .
The end result is that you will finally have the foundation for the life you envisioned when you decided to get divorced: a simple strategy to build unshakeable self trust, break free from the Grudge Loop, and step into the future in a way that feels completely aligned with who you are. 

Wouldn't it feel good to finally break free from heartbreak and create the life you deserve?

As part of this group, I'll be working with you over the next 6 weeks to turn your divorce heartbreak into a successful case study... so I'll want to make sure you can implement, test and report back on the results.

I'm ready to get started right away... and I'm inviting you to get more information here:
BREAK FREE FROM DIVORCE HEARTBREAK PROGRAM SIGN UP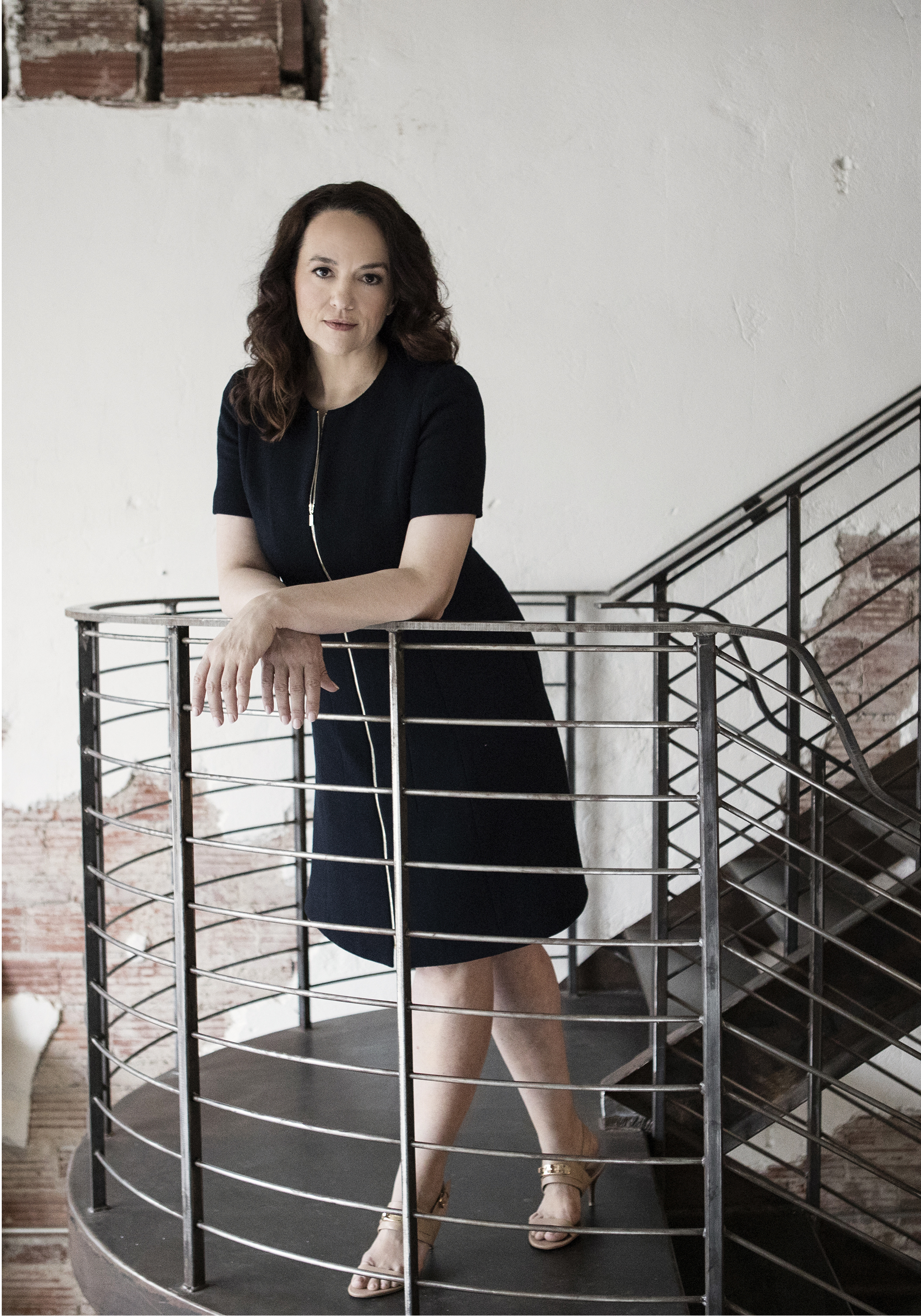 For 22 years, I represented international energy, mining, and manufacturing companies as a corporate lawyer, where I hired and managed dozens of outside lawyers and law firms billing millions of dollars in legal fees. I coach individuals and in-house lawyers to confidently find, interview, hire and manage the lawyer match for their legal issue. Providing you with the confidence to be a savvy consumer of legal services is my passion. I'm on a mission to demystify the legal industry and help my fellow lawyers fall in love with practicing law.